Chef De Partie - Live On
Chef De Partie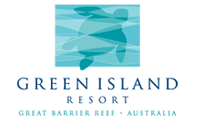 A popular tourist destination and a luxury resort unlike any other,
Green Island on the Great Barrier Reef is one of the most unique
destinations in tropical North QLD.
Part of the Quicksilver Group and located just 27km
from Cairns this established 46 room resort is currently seeking
a Sous Chef for our Kitchen team.
Chef De Partie– Live on
Fixed term contract
Green Island Resort is currently seeking a Chef De Partie to join the kitchen team. Someone who is passionate about their craft and has proficient chef skills and able to work unsupervised. Working in a Brigade of 18, the successful applicant will be a self-motivated team player and similar experience working effectively at this level will be well regarded.
The kitchen on Green Island services several day Food and Beverage Outlets, as well as the main Restaurant, Emeralds. Green Island Resort provides our guests with tropical buffet breakfasts, Buffet lunches, Cafe style lunch options and casual, elegant evening dinining.
Expectations of the role:
Work Unsupervised
Interact with all staff in a professional and positive manner to foster good rapport, promote team spirit and ensure effective two way communication.
Liaise with other Departments and Food and Beverage Outlets to ensure a streamlined operation.
Ability to work within strict food safety principles.

Employees of Green Island enjoy access to reef trips and other great Quicksilver products at heavily discounted rates. Several daily transfers to the mainland mean our staff are only 45 min away from Cairns and all it offers.

This is a Live On position. If you have a mature outlook on life, appreciate nature and think you have the personality to work and live in a small community we urge you to apply.
---
To apply for this position, please visit the link below or scan the QR code to the left.
Link for applying to this position: