Reservations Supervisor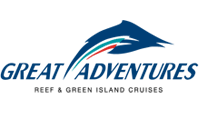 Based in Cairns, Great Adventures is a part of the multi-awarded Quicksilver Group and operates a wide range of ecotourism-based cruises to the Great Barrrier Reef including Great Adventures Reef and Green Island Cruises, Silverswift Dive and Snorkel Adventures, Ocean Spirit Michaelmas Cay Sailing Cruises and Seawalker Green Island.
We operate a modern fleet of six touring vessel, two outer reef platforms (pontoons) and dive services including dive operations on Green Island.
We are currently seeking a dedicated professional who will assist in providing exceptional service to our guests to fill the above position at Great Adventures.
As a Supervisor in our busy Reservations department, you are expected to demonstrate exceptional customer service to both our internal and external guests. Reporting to the Reservations Manager you will be responsible for supervising including rostering, training and delegation of duties as well as carrying out all aspects of reservations whilst maintaining the highest level of guest satisfaction. You will be working with a team of supervisory staff within this department.
Responsibilities:
Enthusiastic team leader, being able to motivate and give direction within the team that actively promotes a work environment that cares for guests and colleagues alike
In conjunction with the Reservations Manager, supervises and coordinates activites of team members
A natural ability and passion for delivering exceptional customer service with both internal and external customers
Ability to consistently portray professionalism with their personal presentation and behaviors
Ensure all reservations are 100% accurate and are always completed in line with Quicksilver Group standards
Manage and coach the reservations team to provide personalised high quality guest services. You will effectively train and develop your team on all aspects of reservations including group and individual bookings
Handle all guest enquiries and complaints in a courteous and effective manner, following through to ensure all issues are rectified to the guests full satisfaction and within guidelines
Ensure that all information regarding a guest that may improve the quality of their journey is passed on to appropriate departments
Requirements:
Minimum of 2 years of reservations experience within the hotel/tourism sector
Experience with Respax and Opera Property Management system is HIGHLY desired
Cash handling and reconcilliation skills
High level of attention to detail
Effective communication skills in spoken, and written formats with both external and internal customers
Ability to work in a fast-paced environment demonstrating decison making skills with the ability to assess situations and make mutually beneficial decisions within established guidelines
Ability to work a 7 day rotating shift between the hours of 5:45am and 9pm
If you are wanting to develop and further your skills and knowledge within the tourism industry, accompanied with a reputable company then this is the position for you.
---
To apply for this position, please visit the link below or scan the QR code to the left.
Link for applying to this position: