Carpenter
Salaried Position - Commute with sleep overs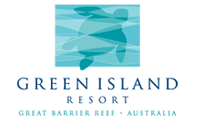 A popular tourist destination and a luxury resort unlike any other, Green Island on the Great Barrier Reef is one of the most unique destinations in Tropical North QLD. Part of the Quicksilver Group, and located just 27km from Cairns, this established 46 room resort is currently seeking a Carpenter within the Engineering Department.
The Carpenter maintains the company's property by undertaking preventative maintenance and repairs on all installations within the Resort. You will also be required to work outside your core role and assist other trades (plumbing and electrical) or complete work that is not carpentry in nature.
The role of Maintenance Tradesperson (Carpenter) is diverse and requires you to be a flexible, trade qualified person (Carpenter) who can work autonomously and as part of a small, close-knit team. This role is commute from Cairns to Green Island, and will require regular stayovers on the island.
What this role involves:
Repairs and maintenance in and around the Resort
Ability to train and mentor team members
Maintaining and servicing the Islands fixed and mobile plant (STP, water treatment, recycling, pools, decking)
What we require from you:
Trade qualified Carpenter with 3-5 years post apprenticeship experience
Self motivated and organised
Ability to work well with other team members
A motivated, enthusiastic and positive 'can-do' attitude
Ability to understand and comply with company policy and procedures as per the WHS Act and Regulations
Conduct preventative maintenance audits regularly.
Complete tasks as part of the engineering team.
Attend to after-hours emergency issues.
Ability to work in a fast-paced environment
Pride in personal appearance & hygiene
Ability to work in varying degrees of heat, cold, humidity & inclement weather
MUST hold a current manual drivers licence, forklift ticket will be highly regarded.
Please forward you cover letter and resume to: [email protected]
---
To apply for this position, please visit the link below or scan the QR code to the left.
Link for applying to this position: