Shipwright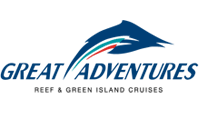 With operations based in Cairns, Port Douglas and Green Island, the Quicksilver Group is Australia's leading Great Barrier Reef tourism company. Our company comprises Quicksilver Cruises, Great Adventures, Silver Series, Poseidon, Ocean Spirit, ProDive Cairns, Seawalker Green Island and Green Island Resort.
The Great Adventures Engineering Department has an opportunity for a full time experienced Shipwright to join our busy team. We are seeking someone with trade qualifications to be involved in a large range of maintenance on all vessels located in Cairns including our outer reef pontoons and ancillary vessels.
This position involves contributing to the efficient operations of Quicksilver Group vessels by carrying out the day to day maintenance in relation to rigging, timberwork, plastics, panelling, fittings and furnishing ensuring minimal downtime of vessels.
Qualifications for this role:
Current trade qualifications;
Good communication skills and ability to work to deadlines;
Flexibility to work outside of work hours if required;
Provide First Aid certificate or ability to gain within first 6 months;
White Card certificate
Working at Heights desirable but not essential
Proof of Covid Vaccination
Employees of Quicksilver Group will enjoy access to reef trips and other great Quicksilver products at heavily discounted rates.
Should you wish to apply, please ensure that your application includes a cover letter and current resume that with at least 2 contactable referees. If you would like to know more about the Quicksilver Group, check out the website www.quicksilvergroup.com.au
---
To apply for this position, please visit the link below or scan the QR code to the left.
Link for applying to this position: