Deck Hand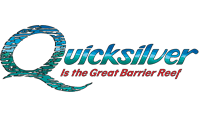 Based in Port Douglas, Quicksilver is Australia's most awarded Great Barrier Reef tourism company, operating a comprehensive range of reef experiences; Quicksilver's acclaimed Outer Reef Cruise, dive and snorkel adventures aboard Silversonic and Poseidon, and Wavedancer Low Isles sailing cruises.
From Port Douglas, we operate a modern fleet of five touring vessels including two iconic Wavepiercers, two dive and snorkel catamarans and a luxury sailing catamaran in addition to two reef platforms (pontoons) located on the Agincourt reefs. We also operate a fleet of luxury coaches between Cairns and Port Douglas, and the new Quicksilver Dive Centre.
A Deckhand position exists on our vessels based out of Port Douglas. Responsibilities include deckhand duties on Quicksilver's fleet of vessels, and the operation of small craft and semi-submersible coral viewers, including the delivery of reef interpretive commentary.
Duties include:
High level of customer service to passengers
Competent rope handling and ensuring ship lines and mooring equipment are maintained and in good working order
Competent assistance with docking of vessels
Ensuring the cleanliness of the vessels in area of responsibility
Taking part in safety drill demonstrations for passengers, undertake public relations including passenger farewell procedures
Operation of glass bottom boats and semi-submersibles, including the completion of ship log books and the delivery of informative and entertaining interpretive commentaries
Have a solid working knowledge of safety procedures including but not limited to Abandon Ship Procedures, Fire Fighting Procedures and Overboard Rescue routines
The successful candidate must be enthusiastic, have excellent communication skills and be a team player. Essential qualifications are current Provide First Aid and minimum Coxswains NC1.
Prior experience in the Marine Tourism Industry and knowledge of the Great Barrier Reef would be an advantage. Weekend work will apply
To apply for this position, please apply through the website or send your application letter and resume to
---
To apply for this position, please visit the link below or scan the QR code to the left.
Link for applying to this position: