Vessel Master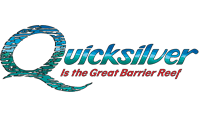 Based in Port Douglas, Quicksilver is Australia's most awarded Great Barrier Reef tourism company, operating a comprehensive range of reef experiences; Quicksilver's acclaimed Outer Reef Cruise, dive and snorkel adventures aboard Silversonic and Poseidon, and Wavedancer Low Isles sailing cruises.
From Port Douglas, we operate a modern fleet of five touring vessels including two iconic Wavepiercers, two dive and snorkel catamarans and a luxury sailing catamaran in addition to two reef platforms (pontoons) located on the Agincourt reefs. We also operate a fleet of luxury coaches between Cairns and Port Douglas, and the new Quicksilver Dive Centre.
Applications are being sought for a full time salaried position within the Marine Operations Department in Port Douglas.
The successful applicant will be responsible for Vessel Master duties across the fleet of vessels out of Port Douglas which includes the Quicksilver Wavepiercers, Wavedancer, Silver Sonic and Poseidon as well as assisting with the day to day operation as rostered and able to demonstrate leadership skills, work well in a team environment as well as exceptional boat handling skills. This role will also assist where required with deckhand and First Mate duties from time to time as the roster requires. Some weekend work will be required.
Applicants require a minimum qualification of Master Class <35.
Previous experience in a similar role within the Marine Tourism Industry and a dive qualification would be an advantage.
Forward letter of application and resume to [email protected]
---
To apply for this position, please visit the link below or scan the QR code to the left.
Link for applying to this position: