NIght Auditor / Duty Manager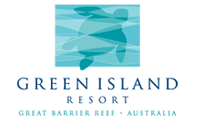 Just 27 km offshore from Cairns, Green Island is a beautiful 6000 year old coral cay situated in the World Heritage listed Great Barrier Reef Marine Park. It is an iconic tourist destination popular with international and domestic day visitors and is home to the eco-sensitive Green Island Resort.
Green Island Resort is part of the multi-award winning Quicksilver Group. With just 46 rooms, the 4.5 Star Green Island Resort offers a unique reef and rainforest environment, complemented with the luxuries of an island resort. When the last day visitor ferry departs to the mainland, the island becomes an exclusive retreat. The Resort also manages the island's day visitor facilities, restaurant and food outlets.
We are a close team and pride ourselves on first class customer service providing a quality and memorable experience for our island guests. A small community of Resort staff live on the island, with other positions commuting daily from nearby Cairns on a fast 45 minute catamaran journey.
Working on Green Island in this unique natural environment and close proximity to Cairns offers many rewards.
We are currently looking for a new team member
Night Auditor / Duty Manager
Green Island Front Office is looking for an experienced, hands-on Night Auditor.
The successful applicant's duties and responsibilities will include:
Keep accurate accounts of cash, checks and credit transactions
Handle confidential information, including guest records with a high degree of integrity
Verifies room charges and rates, verifies registers have appropriate floats
Manage daily paperwork including occupancy reports, guests lists, cash draw summary, balance sheets and account summary
Submits reports to management as appropriate
Perform duties of guest service agent
Implements proper procedures in emergency situations
Ability to identify and resolve problems in a timely manner
Ability to maintain a high level of professionalism
Ability to multi task with strong organisational skills
Knowledge of and ability to appropriately interpret and follow policies and procedures
Skills in the use of computers with software such as Opera, PMS and Microsoft office is preferred. Swiftpos exposure is highly regarded.
Attending and managing medical emergencies /enquiries.
A current Advanced First Aid Certificate is required.
If you have a mature outlook on life, appreciate nature and think you have the personality to work and live in a small community we want you to apply.
Please send application to : [email protected]
---
To apply for this position, please visit the link below or scan the QR code to the left.
Link for applying to this position: