VESSEL MASTER < 45M (MASTER 4)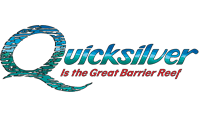 As the world's most extensive coral reef ecosystem, the Great Barrier Reef is a globally outstanding and significant natural wonder, Quicksilver have been bringing guests here and creating memories since 1979!
We are looking for a:
VESSEL MASTER < 45m (Master 4)
(Annual Salary of $95,000 - $99,000 inclusive of superannuation)
Applications are being sought for a full time salaried position within the Marine Operations Department in Port Douglas.
Key responsibilities will include:
Ensuring the safety of all staff, customers, contractors and general public
Managing emergency situations on the vessel under your command
Ensuring that the highest standards of customer service are maintained at all times
We are looking for someone who has:
Master Class < 45m NC
Strong people and communication skills
What do you get out of this?
Experience All our boat tours across the Quicksilver group for a minimal admin fee for you and your immediate family, with great discounts for family and friends
Heavily discounted diving tours in Port Douglas and Cairns
Full Time, Salaried Position
Access to the Quicksilver Group Scholarship program for your children going to University
A wide range of special discounts with our industry partners and goods suppliers
Work with a talented and diverse team of people! The mix of innovation, passion, skill, and creativity throughout the group means that no day will be dull.
Who are we? Quicksilver is proudly Australia's most awarded Great Barrier Reef operator. We are committed to sustainable environmental practices and ongoing conservation for future generations to enjoy. Here at Quicksilver we encourage people to be themselves, respect the environments we operate in and respect each other. We are committed to empowering people, so they can have a voice, be heard and be present.
Join us on our mission to conserve nature, share our history and culture and have fun every step of the way.
---
To apply for this position, please visit the link below or scan the QR code to the left.
Link for applying to this position: