Sous Chef - Live on and Commute positions available
Full Time (Salaried)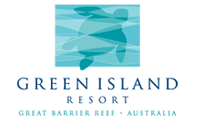 Just 27 km offshore from Cairns, Green Island is a beautiful 6000 year old coral cay situated in the World Heritage listed Great Barrier Reef Marine Park. It is an iconic tourist destination popular with international and domestic day visitors and is home to the eco-sensitive Green Island Resort.
Green Island Resort is part of the multi-award winning Quicksilver Group. With just 46 rooms, the 4 Star Green Island Resort offers a unique reef and rainforest environment, complemented with the luxuries of an island resort. When the last day visitor ferry departs to the mainland, the island becomes an exclusive retreat. The Resort also manages the island's day visitor facilities, restaurant and food outlets.
We are a close team and pride ourselves on first class customer service providing a quality and memorable experience for our island guests. A small community of Resort staff live on the island, with other positions commuting daily from nearby Cairns on a fast 45 minute catamaran journey.
Working on Green Island in this unique natural environment and close proximity to Cairns offers many rewards.
Sous Chef position– Live on or Commute
Green Island Resort is currently seeking a Sous Chef, that is passionate about their craft and has proficient Sous Chef skills.
The successful applicant will have a calm disposition, be a self-motivated team player who thrives on providing 5*service and is able to work unsupervised.
The kitchen on Green Island services several day Food and Beverage Outlets, as well as the main Restaurant, Emeralds. Green Island Resort provides our guests with tropical buffet breakfasts, a la carte menu including Buffet lunches, Café style lunch options and casual, elegant evening dining.
Expectations of the role:
Train and motivate staff in a professional and positive manner to foster good rapport, promote team spirit and ensure effective two way communication.
Work closely with the Executive Chef, Restaurant Manager and other departments including the F&B outlets to ensure a streamlined operation.
Ability to work within strict food safety principles ensuring the kitchen and all fridges are clean and a high standard of hygiene
Previous experience working as a Sous Chef including but not limited to: staff rostering - assisting in creating new menus - ability to work within a budget following standard recipes.
Employees of Green Island enjoy access to reef trips and other great Quicksilver products at heavily discounted rates. Transfers to the mainland mean our staff are only 45 min away from Cairns.
If you have a mature outlook on life, appreciate nature and think you have the personality to work and live in a small community we want you to apply.
This is a salaried position starting at $75,000.
Advertised 20 October 2023
---
To apply for this position, please visit the link below or scan the QR code to the left.
Link for applying to this position: