Reservations Clerk
Permanent Part Time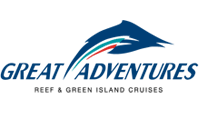 Based in Cairns, Great Adventures is part of the multi-awarded Quicksilver Group and opearates a wide range of ecotourism based cruises to the Great Barrier Reef including Great Adventures Reef and Green Island Cruises, Silverswift Dive and Snorkel Adventures, Ocean Spirit Michaelmas Cay Sailing Cruises and SeaWalker Green Island.
We operate a modern fleet of six touring vessels, two outer reef platforms (pontoons) and dive services including operations on Green Island.
We are currently seeking a highly motivated, competent individual to fill the position of Reservatiosn Clerk at Great Adventures.
Essential requirements:
Demonstrated competent experience within a computerised fast paced busy Reservations environment or similar is essential;
Outstanding customer service skills;
Fantastic communication skills, particularly with the phone, spoken and written;
Enthusiastic team player;
Exceptional attention to detail;
Ability to consistently portray professionalism with thier personal presentation and behaviours.
Prerequisite:
The position includes computerised reservations, ticketing and manifesting as well as other functions associated within a busy reservations department. Previous experience with Respax will be a distinct advantage.
This position involves shift work between the hours of 5:45am and 9pm including working a 7 day rotational roster.
Ony applicants who can demonstrate either tourism or hospitality reservations experience (or similar) will be considered.
---
To apply for this position, please visit the link below or scan the QR code to the left.
Link for applying to this position: