Public Area Attendant - Live On and Commute position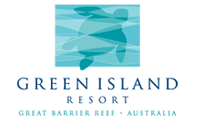 Just 27km offshore from Cairns, Green Island is a beautiful 6000 year old coral cay situated in the World Heritage listed Great Barrrier Reef Marine Park. It is an iconic tourist destination popular with international and domestic day visitors and is home to the eco-senstive Green Island Resort.
With just 46 rooms, the 4.5 Star Green Island Resort offers a unique reef and rainforest environment, complemented wth the luxuries of an island resort. When the last day visitor ferry departs to the mainland, the island becomes an exclusive retreat. The Resort also manages the island's day visitor facilities, restuarant and food outlets.
We are a close team and pride ourselves on first class customer service providing a quality and memorable experience for our island guests. A small community of Resort staff live on the island, with other positions commuting daily from nearby Cairns on a fast 45 minute catamaran journey.
Working on Green Island in this unique natural environment and close proximity to Cairns offers many rewards,
Green Island Resort is part of the mulit-award winning Quicksilver Group.
We are currently seeking a Public Area Attendant for Green Island Resort. The successful applicant will need to be hard working, have a commitment to teamwork and have a high standard of service with a keen eye for detail.
The commute position including weekend work with a minimum of 2 night stay over's. All applicants need to be able to work unsupervised & hold good organizational skills.
---
To apply for this position, please visit the link below or scan the QR code to the left.
Link for applying to this position: