Assistant General Manager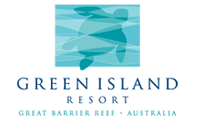 Just 27 km from Cairns, Green Island is a beautiful 6000 year old coral cay situated in the World Heritage listed Great Barrier Reef Marine Park. It is an iconic tourist destination popular with international and domestic day visitors and is home to the eco-sensitive Green Island Resort.
With just 46 rooms, the 4.5 Star multi-award winning Green Island Resort offers a unique reef and rainforest environment, complemented with the luxuries of an island resort. When the last day visitor ferry departs to the mainland, the island becomes an exclusive retreat. The Resort also manages the island's day visitor facilities, restaurant and food outlets.
We are a close team and pride ourselves on first class customer service providing a quality and memorable experience for our island guests. A small community of Resort staff live on the island, with other positions commuting daily from nearby Cairns on a fast 45 minute catamaran journey.
Assistant General Manager
Green Island Resort has a rare opportunity to join our team as Assistant General Manager. Reporting to and in collaboration with the General Manager the role of the Assistant General Manager is to oversee the day to day operation of the Resort and its outlets to ensure it continually meets client and customer requirements by providing strong leadership for the team; while maximizing the Resort's revenue and maintaining long-term sustainability of the business.
In addition, the Assistant General Manager is responsible and accountable for
Monitoring and adjustment of budgets within Kitchen and F&B Departments including payroll costs; and planning, recruiting and rostering of all staff according to seasonal changes
Continually improving the service standards for the resort's Kitchen operation and F&B Department
Managing an effective team, while supporting open, enthusiastic and two way communication
Interacting with different stakeholders at all levels of the company internally, as well as external stakeholders, anticipating the Resort's needs while determining service delivery levels
Reviewing, updating and implementing procedures for staff training and induction for service standards and performance standards
Ensuring that all WHS policies and procedures are adhere to by all staff members
About you
We are looking for an enthusiastic leader that would like to take the next step to advance its career working in a luxury Resort at a prime location.
The perfect candidate will have
Minimum of 2 years' experience in a similar role
Outstanding leadership and communication skills
Strong knowledge of Food & Beverage operations including planning of events
Proven experience in monitoring and adjustment of costs, budgets and rosters
RMLV certification - desirable
This role is a salaried 5 day a week live-on role. Board and lodging is provided as part of the salary package. If you are our ideal candidate please send a current copy of your resume, along with two references through our career website at www.quicksilvergroup.com.au/careers .
---
To apply for this position, please visit the link below or scan the QR code to the left.
Link for applying to this position: