Chef de Partie
2 Positions - Live on and Commute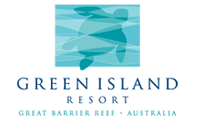 Just 27 km from Cairns, Green Island is a beautiful 6000 year old coral cay situated in the World Heritage listed Great Barrier Reef Marine Park. It is an iconic tourist destination popular with international and domestic day visitors and is home to the eco-sensitive Green Island Resort.
Green Island Resort is part of the multi-award winning Quicksilver Group- with just 46 rooms, the 4.5 Star Green Island Resort offers a unique reef and rainforest environment, complemented with the luxuries of an island resort. When the last day visitor ferry departs to the mainland, the island become and exclusive retreat. The Resort also manages the island's day visitor facilities, restaurant and food outlets.
We are a close team and pride ourselves on first class customer service providing a quality and memorable experience for our island guests. A small community of Resort staff live on the island, with other positions commuting daily from nearby Cairns on a fast 45 minute catamaran journey.
Working on Green Island in this unique natural environment and close proximity to Cairns offers many rewards.
2 Chef de Parties – 1 x Live on and 1 x commute
We are looking for passionate a-la-carte chefs, who have calm dispositions and are self-motivated team players who have experience working in similar roles.
If you have a mature outlook on life, appreciate nature and think you have the personality to work and live in a small community this might be a great opportunity for you. To apply, submit your application through this website
---
To apply for this position, please visit the link below or scan the QR code to the left.
Link for applying to this position: