Marine Biologist / Dive Instructor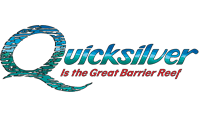 Based in Port Douglas, Quicksilver is Australia's most awarded Great Barrier Reef tourism company, operating a comprehensive range of reef experiences; Quicksilver's acclaimed Outer Reef Cruise, dive and snorkel adventures aboard Silversonic and Poseidon, and Wavedancer Low Isles sailing cruises.
From Port Douglas, we operate a modern fleet of five touring vessels including two iconic Wavepiercers, two dive and snorkel catamarans and a luxury sailing catamaran in addition to two reef platforms (pontoons) located on the Agincourt reefs. We also operate a fleet of luxury coaches between Cairns and Port Douglas, and the new Quicksilver Dive Centre.